Earlier this year, we started a search for our new home. We had a pretty big laundry list of desirables. After some time searching, we found one that fit our bill. Right number of bedrooms. Extra storage. Close to the bus stop since we only had one car. Financially sound development. The only negative was that it needed some serious remodeling. The home had been a rental and was neglected for too long. We had done the remodel thing before, and honestly didn't want to again. But we thought we could get a bargain due to the shape of the house.
We were wrong.
We paid for an inspection before making what we thought was a fair offer. The owner did not think so. For a month we played the offer/counter-offer game until we realized we were never going to agree on a price. Wasted time. Wasted energy. And wasted intuition. When I first saw the house, it didn't feel right. I couldn't say why but it was just off. But I tried to make it work. On paper it had what we wanted so I logically convinced myself that we should make an offer. I should have gone with my gut.
Or was this just a stalling tactic?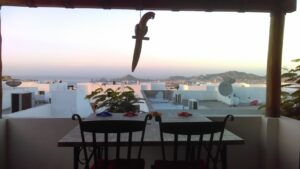 You see, during the offer negotiation process we bought a second car. Because of this, when we resumed our search we could look in different locations as now being near public transportation was not as important. One property I saw listed for months was now in our consideration set. My realtor brought me to see it and on the spot, I arranged a viewing for the next day so my husband could come by. The house felt right to me. Just walking in I knew this was it. I knew I wanted to make an offer when I first stepped into the entrance. I had not seen the whole house and knew it was right. The day after my husband saw it, we made an offer and then accepted a reasonable counter offer in three days. From first viewing to down payment was one easy week. The home had everything we were looking for plus many extras that were phenomenal.
My intention for this article was to talk about following one's intuition. But as this story played out there were many lessons.
Intuition: My intuition was right. In both homes I had immediate feelings – one positive, one negative. This was not logic, just a feeling. I did not consciously ask myself for an opinion. It was my gut telling me what felt like home. Learning to recognize and then act upon my intuition is still something I am working on. Sometimes I don't recognize the feelings. Sometimes it is too scary to act upon what I feel. But in retrospect, my intuition has never steered me wrong.
Timing: For a while I beat myself up for not following my intuition about the first house and therefore having wasted so much time and energy on the wrong home. But could this process have been necessary? Could it be that we needed the time to purchase a second vehicle, so we could then open up our location search to consider the right home? Was there something we had to learn about patience and self-imposed deadlines? Sometimes obstacles, challenges, and wrong turns are not taking us off course, but are actually lining up the right thing.
Right Doesn't Mean Easy: I started the idea for this post in July, when I thought we were going to close. Due to paperwork delays, our closing was pushed back and then pushed back further. Then the tropical storm hit. Then the earthquake in Mexico City caused further delays. Our goal was to be in our new home September 1. Instead we started renting our new home mid-September because we still hadn't closed. What we expected to be a turnkey-just-walk-into-home, now had to be cleaned and repaired due to the storm. And then there were challenges getting utilities because we were not the official owner. It was not until mid-October that we finally closed and were settled in our home. It is still the perfect house for us and we are very blessed to be living here. But perfect and easy are not synonymous.
Do you know what it feels like to have a pop of intuition? Have you ever followed your intuition? Have you ever experienced the challenge of right-but-not-easy?