Rise Above: The Journey from Black/White to Gray
Albert Einstein is quoted as saying, "We cannot solve our problems with the same thinking we used when we created them." To me this is the root of many of the social and political issues today. The mind that created racism, sexism, divisive politics, elitism, and a host of other problems was born out of duality. It was born out of a way of thinking that perceives everything as split, separate, and opposite. It is a way of thinking that is competitive and self-centered. This way of thinking leads us to fight for our side of the coin. The problem is that we think only our side of the coin is right and, the larger problem is that we think there are two sides of the coin. The problems we have today were built upon and are trying to be solved by a thinking that sees the world as dualistic.
The solution is not to decide which side is right. The solution is to see that there are no sides.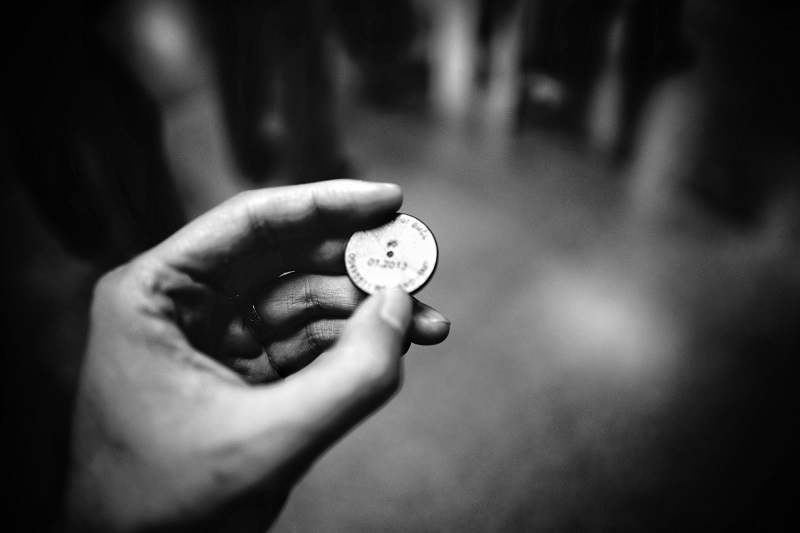 In my book, From Type A to Type Me, I talk about each one of us having alternatives. That we did not need to stay in dualistic thinking. We do not have to choose between black and white, stay or go. In the middle of black and white there are an infinite number of shades of gray. For those who feel stuck in situations, "Using the infinite number of shades between black and white frees us from being stifled between selecting only two less than desirable options. Releasing the bondage of black-and-white thinking, and opening oneself to the limitlessness of gray, is the root of empowerment." What I did not realize at the time was that the metaphor did not only show a plethora of choices outside of dualistic thinking, but it showed that black and white are not separate. They are both just shades of gray. There is no duality. There is just oneness.
The new way of thinking we need to solve our problems is to see things wholly, not dualistically.
According to Franciscan Mysticism, there are four ways we split from reality and our journey in life is to release and heal these splits. Boiled down the concept is we are born thinking holistically, we shift into duality, and then we spend our lifetime trying to regain the knowledge that we are united not separated. We return to wholeness.
This year is forcing us to re-examine our lives, our relationships, our goals, and the meaning of life itself. We are shifting in consciousness. Some of us are ahead of the curve, some catching up, and some resisting. No matter how we are approaching it, I feel we are all being called into this journey of remembering.
We can not control others' journeys, but we can control our own. When you feel in conflict, angry, or frustrated:
Explore how you are seeing the situation. Do you see right/wrong, good/bad?
Step back from the situation and see if you can find the wholeness. Can you find the shades of gray that connect the two extremes?
Step out of the duality and see what solutions rise out of seeing things from a unified perspective.
And hang in there. This is an important point in civilization, and like any great change, it may be a bumpy ride.